Author Bio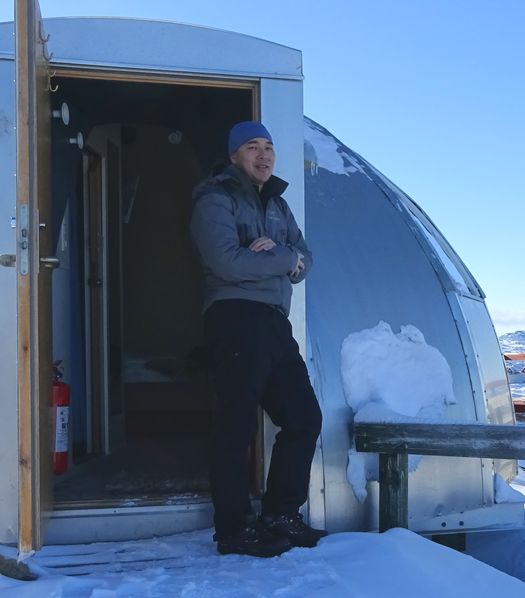 Ilulissat, Greenland
W.C. Peace has traveled extensively (75+ countries, 160+ UN World Heritage Sites) and lived in several countries around our world while studying culture, wildlife, (human) nature, and history.
He has had many wild animal encounters.
Outside of the USA, he has lived in Colombia, Thailand, Canary Islands of Spain, Crete in Greece, and in Guatemala. Many wrong turns, intellectually and geographically, have been taken while on a quest to understand and know who we are on the inside & outside.
While traveling, W.C. has gained many insights into who we are at a very deep level, and how we came to be who we are.
In addition to the many concepts presented in this book, the adventure has included studying what affects our health – physically, spiritually, and mentally. Areas of study have included nutrition, man-made chemicals, plastics in our environment and food chain, water, natural & artificial light, air, EMF (Electromagnetic Frequencies), sound, music as it relates to health, and our emotions at a very deep level. W. C. has also had a particular interest in individuals with extraordinary physical and mental abilities.
As of 2017, W.C.'s eyesight has improved up to 60% by getting rid of internal stress and realigning the body's muscles. No lenses or (laser) surgery. At the current pace of relaxation, natural eyesight better than 20 / 20 (6 / 6 – metric) will be achieved in the next few years.
W.C. graduated with a business degree from the University of Washington in Seattle and has worked in software development, marketing, sales, operations, and business analysis for a variety of firms and organizations, both large and small. However, lifelong learning has been taken to heart. Knowledge and experience has been acquired in areas far beyond these fields.
He is currently based in the American Pacific Northwest, but like a wide-ranging polar bear, prefers to call the entire planet, home.